Are you conscious of your smile?

Do you wish you could change a few things like chipped, crooked, or discolored teeth?

Well, now it is possible with smile designing treatment.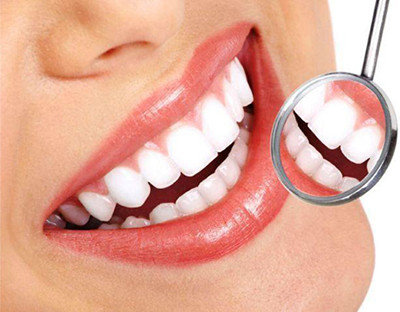 Yes, you read it right. Dr. Kartik Poonja, a leading dentist in Navi Mumbai, is an expert in providing safe, affordable, and best Smile Designing in Vashi, Navi Mumbai.
He has mastered the art of smile designing and is the perfect choice for you. His state-of-the-art dental clinic in Navi Mumbai, Face Essentials, has top-of-the-line equipment and technology to give you a perfect smile.
Here we have given complete information about smile designing.
Let's begin with what is smile designing treatment?
Smile designing improves your smile's appearance by utilizing different dental treatments like bonding, composites, dental veneers, dental implants, teeth whitening, and gums surgery (recontouring). It can fully restore your appearance and dental state regardless of the original condition of your teeth.
Who should undergo smile designing treatment?
Sometimes people are not happy with their smile and have a desire to change it. If so, then you can consult our dentist for cosmetic evaluation. Some of the common reasons to opt for smile designing in Navi Mumbai are:
You want to change the way you smile.
You have cracked, crooked, overlapping, or missing teeth
You do not like the look of your gums
You have bleeding, swollen, or receding gums
Your teeth are discolored or have an irregular shape.
What are the benefits of smile designing treatment?
Most importantly, smile designing gives you a beautiful, healthy, and everlasting smile.
It also develops a stable masticator system for the teeth, jaws, mouth joints, and mouth muscles to function normally.
It changes the appearance of the teeth to make them appear normal and beautiful.
A beautiful smile enhances confidence.
What is the Smile Design cost in Vashi, Navi Mumbai?
The smile design treatment price in Vashi, Navi Mumbai, will vary depending on your condition's severity and the number of treatment procedures you require for complete correction. We at Face Essentials offer this treatment at an affordable price. This in no way implies sub-standard treatment. We are known for our customized, high-quality treatment.
Treatments used for Smile Designing in Navi Mumbai:
Smile designing does not involve a single procedure but a combination of corrections, including teeth, gums, lips, etc. First, Dr. Kartik will analyze your existing smile and discuss your future smile's expectations and needs. After proper planning, our dentist will recommend the necessary corrections. We consider several aspects of developing a perfect smile for you, including your facial features, hair color, skin color, shape, color, and size of your teeth, and lip shape.
Some of the standard procedure for smile designing involves: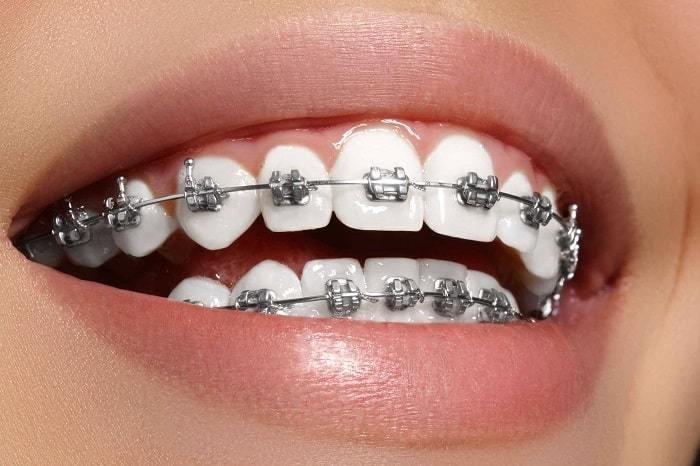 If you have crooked, overlapping, or space in-between teeth, then it will have to be aligned with the help of braces or Invisalign.
It helps to remove stains from the teeth, which is caused due to tea, coffee, tobacco, etc. It also lightens the teeth, which have become yellow due to age or discoloration.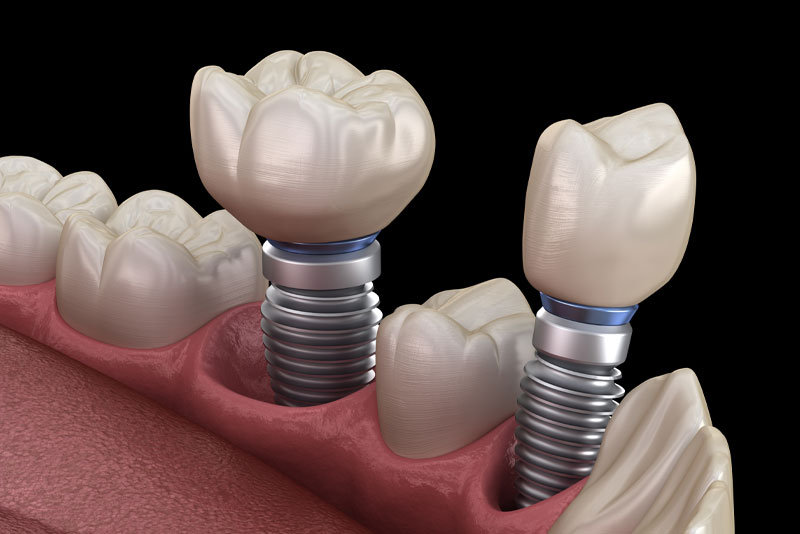 Dental implants –
They are used to replace missing teeth. Dental implants look and feel like natural teeth and provide a strong foundation.
Veneers –
We use veneers to correct a wide range of dental issues, like stained teeth that cannot be whitened by bleaching, chipped, or worn teeth. The veneer is a layer of thin covering placed over the teeth, and they look like natural teeth.
Gum lifting and reshaping –
A lot of gum exposure does not look aesthetically pleasing and can affect your smile. With gum lifting and reshaping, we remove the excess gum tissue with a laser to give you a beautiful smile.
The above are just a few treatments that we provide to help you achieve an amazing smile. Depending on your requirement we offer many more treatments.