Trauma Surgery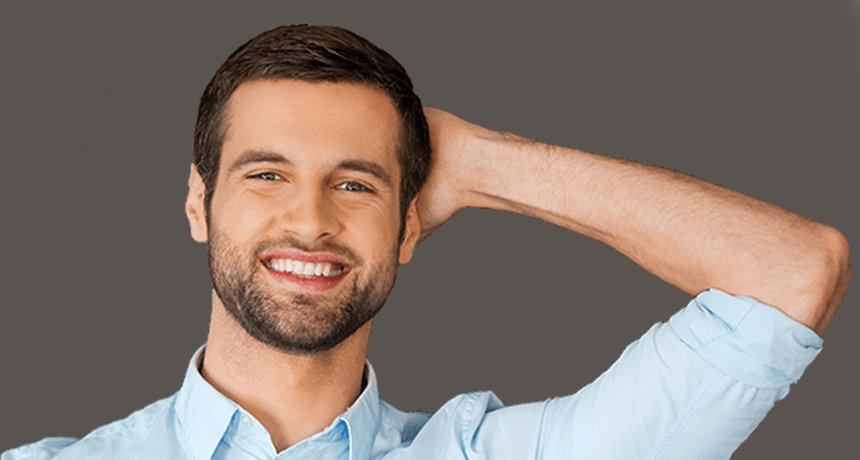 Our clinic provides trauma surgery to our patients affected by trauma injuries due to tragic events like the victims of car crashes, stabbings, gunshot wounds, falls, or domestic violence but after adequate medico-legal documentation. We try to achieve as a satisfactory result as possible concerning function and esthetics. We also show a special interest in treating post-traumatic defects that were not treated properly during the initial injury.
Blepharoplasty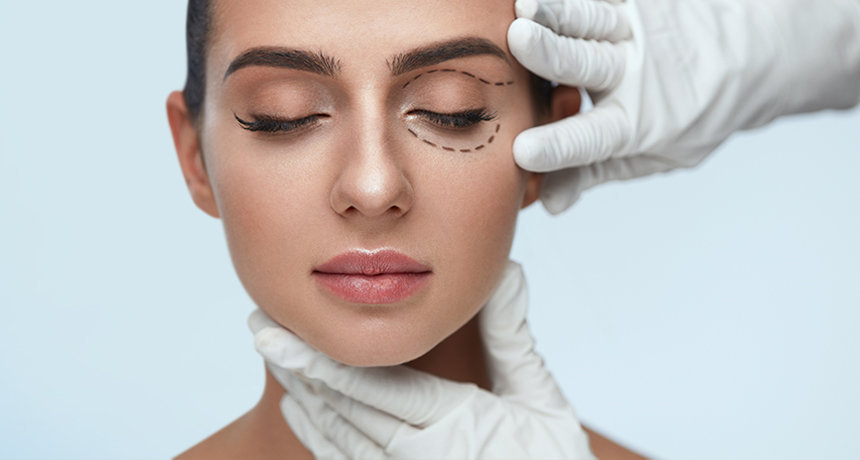 In simple words, it is an eyelid lift. It is the procedure to remove skin or add or remove the fats from the eyelids. We provide Upperblepharoplasty surgery to allow for the removal of skin and fat and some muscle, which gives the effect of surgical botox. A thin stitch is then used to bring the skin together to create an eyelid crease. We also provide lower eyelid surgery that can involve an incision on the eyelid inside, called a transconjunctival approach, or it can be done by subsidiary incision from outside the eye if the skin has to be eliminated. Fat transposition can be done to enhance the tear trough area present on the inner region eyes. Before eyelid surgery, we undergo a detailed examination and discussion about blepharoplasty and the potential risks and benefits associated with the procedure.
Rhinoplasty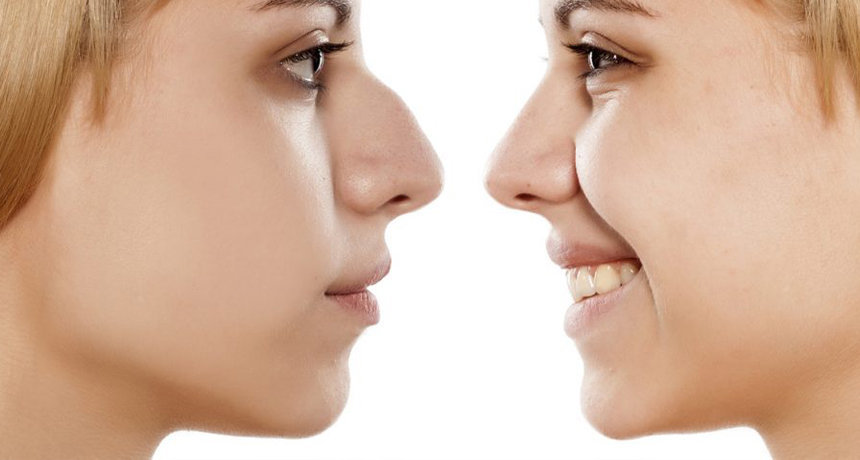 Face Essentials Clinic also provide nose surgery that enhances the facial harmony and the proportion of your nose. It can also correct impaired breathing caused by a structural defect in the nose. We provide the following treatment in nose surgery.
Nose size in relation to facial balance
Nose width at the bridge or in the size and position of the nostrils
Nose profile with visible humps or depressions on the bridge
Nasal tip that is enlarged or bulbous, drooping, upturned, or hooked
Nostrils that are large, wide, or upturned
Nasal asymmetry
We use all the standard international protocols like spreader grafts, other grafts like septal extension, columellar struts for better projection, alar rim grafts, and peck grafts for deficient lateral crura, etc., depending on the case. We also make sure to make safe osteotomies, adequate bone and cartilage reduction, alar base reduction for better results. Nose surgery to improve an obstructed airway requires careful evaluation of the nasal structure related to airflow and breathing. In short, we take care of esthetics and a function so that patient is comfortable postoperatively.
Facelift Surgery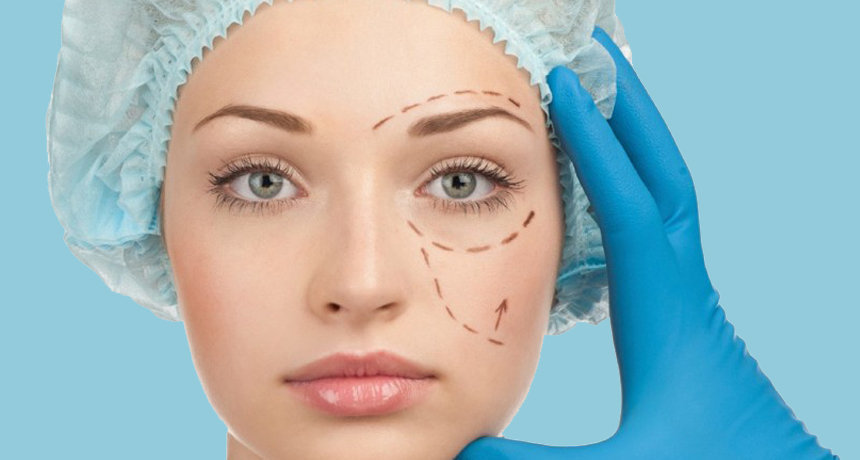 Clinically known as rhytidectomy, it is a procedure to reduce the wrinkles and other signs of aging on the face to improve the face and jaw's overall appearance. At Face, Essentials clinic, we take utmost care while undergoing this surgery. The surgeon has to lift and tighten the face's underlying muscles to create a more pleasing appearance and rejuvenate facial structure. Our experienced skill surgeon performs this procedure with extraordinary attention to detail to be left with negligible scars on the face. All the incisions are hidden in the hairline or behind the ear so that the incisions are virtually invisible. It can be combined with other procedures like blepharoplasty or lipo filling for better results.
Onco Surgery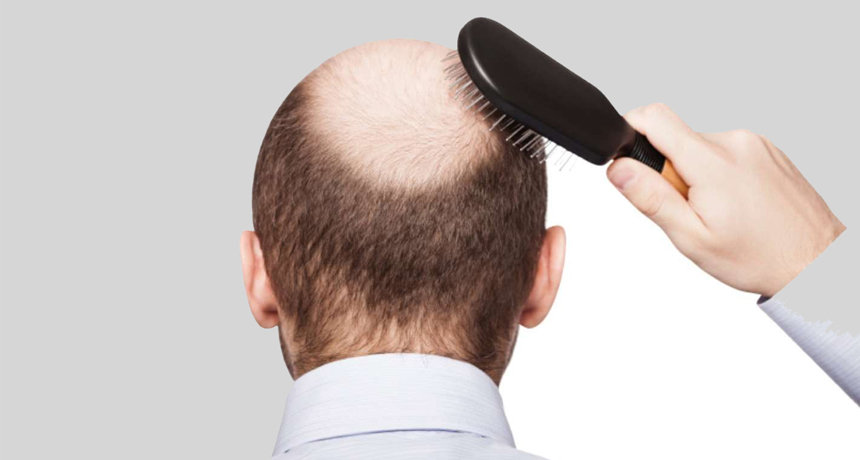 Face Essentials clinic has a renowned doctor to handle the procedure and management of issues like squamous cell carcinoma of the oral cavity. Taking accurate biopsies for proper diagnosis and treatment plan is very important. Our team includes an onco surgeon well experienced to handle such cases and reconstruct the postoperative defect using local flaps or distant flaps. Benign tumors like ameloblastoma, salivary gland tumors like pleomorphic adenoma can also be treated.
Orthognathic Surgery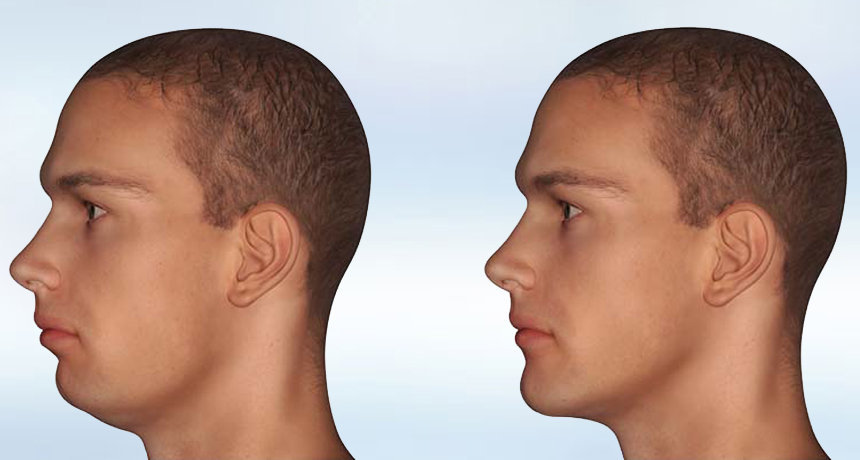 In simple language, it is known as jaw surgery. Here the patient is provided with the treatment of jaws and face related structure. This treatment is performed under the observation of oral and maxillofacial surgeons and orthodontists if required to correct a wide range of minor and major skeletal and dental irregularities, including the misalignment of jaws and teeth. Surgery can improve the chewing, speaking, and breathing abilities of the patients. This treatment brings good results on patients' appearance and occlusal function, significantly impacting the patients' well-being. If the patient does not want to alter the basic skeleton, which means osteotomies of the bone, the condition can be treated with a prosthesis like a metaphor.
Other Surgical Pathologies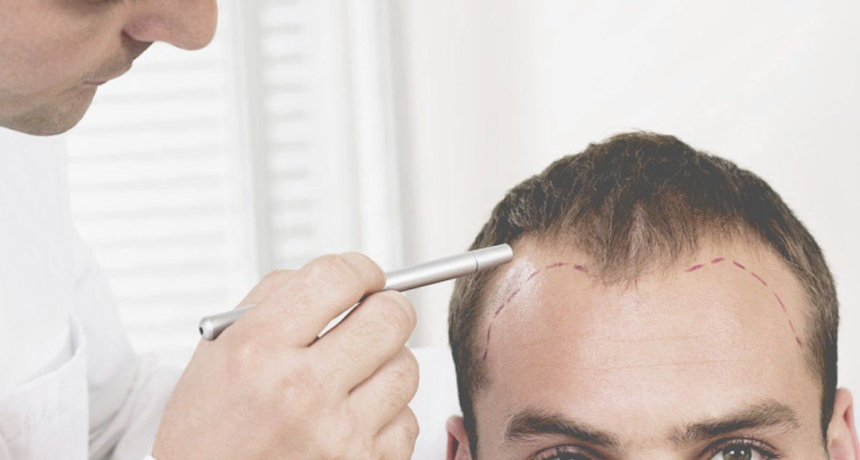 Face Essentials clinic also provides consultation services for the biopsies and surgical resection of other pathologies like cysts like odontogenic keratocyst, dentigerous cyst, radicular cyst, etc.
TMJ Disorder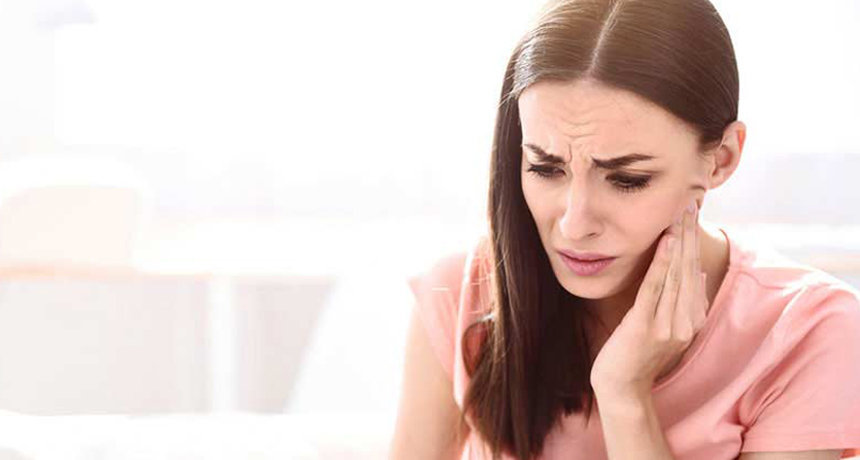 AT Face Essentials clinic, we provide TMJ treatment (temporomandibular joint) disorder that causes pain in your jaw joint and in the muscles that control jaw movement. The exact cause of a person's TMJ disorder is often difficult to determine. Your pain may be due to hypermobility or hypomobility of the joint. So depending on the severity of the condition, the treatment can be surgical or nonsurgical. There is a wide range of treatments like laminectomy, Daltrey procedure, arthrocentesis, splints, etc.