Are you suffering from missing teeth?

Are you looking for a solution that is not permanent?

May be dentures are the best option for you. Dr. Kartik Poonja is here to take care of all of your dental problems. Avail of the best dentures cost in Vashi Navi Mumbai at Face Essential Clinic.
We at Face Essential Clinic are providing the best quality dentures treatment. Dr. Poonja, the founder chief dentist of Face Essential Clinic. He is having specialized experience in Dental procedures, along with other cosmetic treatments. His easy-going nature and respect towards the relationship between patient and doctor with honesty make him the most desirable dentist in Vashi.

At Face Essentials, the best dental clinic in Navi Mumbai, we provide you with personalized and customized treatment for all your requirements. We are the one-stop solution for all your dental needs. We have a team comprised of profoundly talented and well-experienced staff. Our clinic has all types of modern amenities. All our treatments are as per the current medical requirements.

While treating, we take extra care for our patients' safety and utmost satisfaction. Visit us to avail our dentures treatment to get rid of missing teeth.
Let us understand what a denture is?
A denture is an artificial tool to cover up the missing tooth in your mouth. We put this into the missing teeth with support from surrounding tissues. It is the most beneficial and in-budget method for your dental problems.
What are the different types of dentures?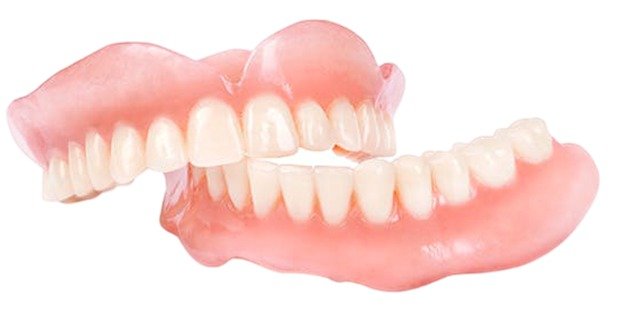 Complete Dentures: Conventional and immediate are the two types of full dentures. We fix Conventional dentures into your mouth after the entire extraction and gum healing. The waiting period is generally 8 to 12 weeks after the removal of the teeth. On the other hand, the immediate dentures are placed right after the removal of your teeth.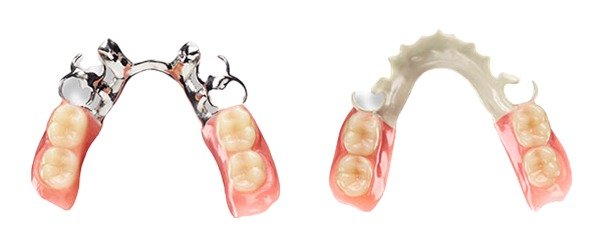 Partial dentures: It is known as a dental bridge. It is an excellent replacement for missing teeth. This type of dentures includes artificial teeth along with attached gum. The treatment is a very pocket, friendly one. It requires easy and home-based maintenance, as well.

What is the procedure of denture treatment?
Taking an impression of your gum after the extraction of your teeth.
Identifying the problem with misaligned teeth and biting issues using a wax rim.
Making of artificial teeth according to your requirements.
Having a trial session to check the suitability of dentures.
Settling the suitable dentures into your mouth.
Making adjustments is a necessity.
In very few cases, you may require to come back again if there is any problem. But the possibility is the least.
The cost of denture treatment:
According to the requirements, the denture cost at Face Essentials Clinic in Vashi Navi Mumbai varies from patient to patient. It will best if you contact our clinic to book an appointment to know your total expenses. On average, the denture treatment ranges from Rs. 10000 to Rs. 30000.
How will the denture treatment help you?
It covers your missing tooth and enhances the overall smile.
Your facial muscles get support once we place the denture.
It helps to chew food properly.
Easy to clean.
Least painful and safe treatment.
You can remove it accordingly.
Work as a protection shield for further oral issues.

Who may need the denture treatment?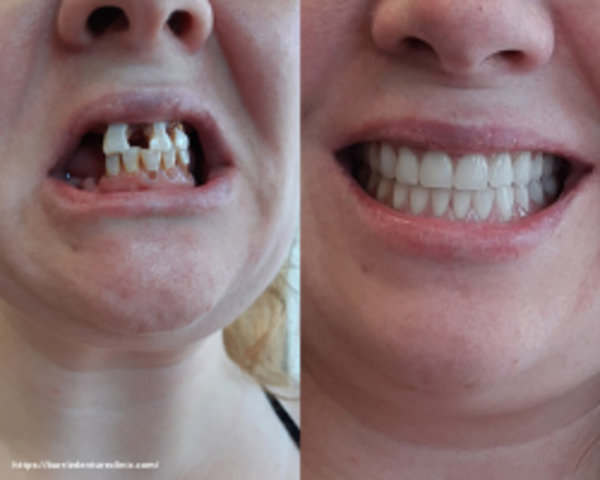 Extraction is compulsory due to cavities and periodontal problems.
Suffering from missing teeth.
Some of your teeth have loosened up, and they are shifting.
Dental and gum infections and inflammations.
Not satisfied with your smile and appearance of teeth.

Frequently Asked Questions
Q. Is there any scope of pain during the treatment?
You need to understand that denture is not a surgical process. The placement of artificial teeth is also not permanent. So, there is no scope of pain at all during the treatment.
Q. How do I take care of my dentures?
The process of taking care of dentures is straightforward. You can do that easily at your home. You need to do brushing and cleaning of your mouth regularly. If the dentures catch stains or need any repairing, you should come back to us for the treatment.
Q. Can dentures fix the misaligned teeth?
To fix the misaligned teeth, we have dental braces treatment, which is very useful. The denture cannot restore the misaligned teeth. It only can fill the gap of missing teeth.
Q. Can my denture affect my speech?
Yes, the denture can cause a minor change in your speech in a positive way. At first, it will feel uncomfortable, but this uncomfortableness will go after a few days.