Are you experiencing bad breath or plaque and need efficient and long-term treatment for it? Then, teeth cleaning can be the most excellent choice for you.

Get the best Teeth Cleaning Treatment in Vashi, Navi Mumbai at an affordable cost by Dr. Kartik Poonja at Face Essentials Clinic.

Dr. Kartik Poonja is one of the leading dentists in Vashi, Navi Mumbai. He is renowned for his expertise in the field of dental science.
What are Teeth or Dental Cleaning?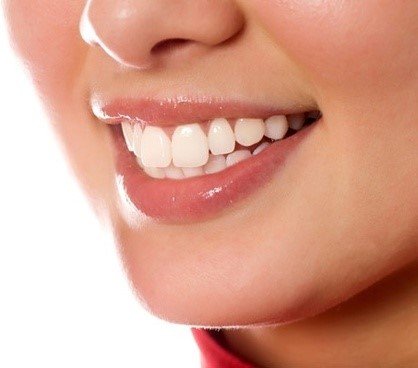 A sparkling, clean smile can increase your confidence and make you comfortable. Daily brushing and flossing are essential steps for maintaining your oral hygiene.
However, it is difficult to get free of tartar and plaque from every nook and cranny of your teeth. As there is a relation between your dental and overall well-being, caring for your teeth and gums is essential.
Hence, our dentists advise professional teeth cleaning to ensure that your teeth and gums stay healthy. As a result, it will give you a fresh and beautiful smile.
A professional dental cleaning, known as dental prophylaxis. It will include the systematic removal of tartar and plaque build-up from your teeth.
How is Teeth Cleaning performed?
Our expert dentists at Face Essentials utilize specialized tools to thoroughly remove tartar and plaque from your teeth and the gum line.
The cleaning equipment has vibrating points with water jets. The jetting out water helps in the removal of the debris.
Further, the teeth are polished utilizing another set of instruments and polishing compound to make them smoother and stain free.
If gum disease is critical, it may require deep cleaning. The dentist can strike deeper areas below the gum line, gum pockets, and throughout the tooth root with specific tools.
The dentist will make the root surfaces even, free of plaque and tartar to reattach the tooth's gums.
Cleaning usually is painless. But if you are experiencing severe gum disease with tender gums, you may feel slight discomfort.
In such cases, our dentist uses proper pain management methods to make it a comfortable procedure. It takes around 30-45 minutes for the whole process.
What are the Teeth Cleaning Cost in Navi Mumbai?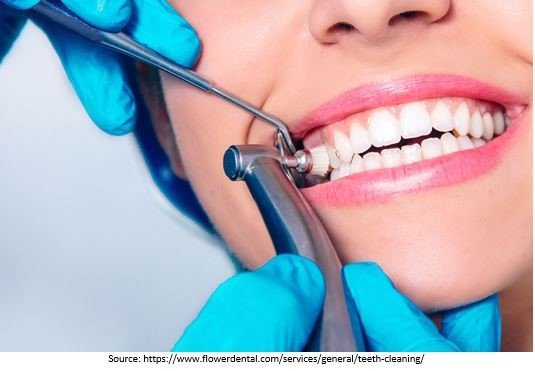 The dental cleaning cost in Vashi, Navi Mumbai, is less compared to more extensive dental treatments. Spending on an uncomplicated method such as teeth cleaning twice a year can help detect dental issues. It can save you a notable amount on future dental expenditures.
The teeth cleaning price in Navi Mumbai also depends on whether cleaning is required more above the gum line or deeper below the gum line. The deep teeth cleaning cost is higher than ordinary dental cleaning, as it is an extensive and advanced procedure.
What are the Benefits of Dental Cleaning?
1. Removes Plaque
Plaque is a whitish, soft, and sticky layer that continuously develops on your teeth, gums, tongue, crowns, dental fillings, or dentures. The bacteria in plaque build toxic acids from sugars existing in food and damage tooth enamel, causing dental decay.
The plaque on your gum line produces toxins that continuously infect the gums. Hence it causes gum inflammation that is gingivitis. If gingivitis persists, it can generate gum disease called periodontitis.
Even with careful brushing and flossing, some plaque and bacteria can settle, which can only be eliminated by a dental cleaning.
2. Removes Tartar
Plaque stays on teeth for more extended duration mixes with minerals in saliva to form a solid material known as tartar or calculus. The tartar is irregular in texture and attracts more bacteria. Unlike plaque, we cannot eliminate calculus by brushing and flossing. We require specialized dental equipment to get rid of it.
3. Brighter smile
Unsightly spots and stains on your teeth can make you feel shy during a smile. Teeth polishing when teeth cleaning can efficiently eliminate stains to give you a radiant smile.
4. Fresh breath
The oral bacteria produce compounds that create bad breath. It can influence your lifestyle. Teeth cleaning is suitable to get rid of bad breath.
5. Early identification of dental issues
During the dental cleaning, our dentist can thoroughly examine your teeth and gums. It can help recognize early signs of gum disease and cavities hidden under plaque and tartar.
Why Choose Face Essentials Clinic for Teeth Cleaning Treatment?
Face Essentials Clinic is a one-stop destination for complete dental care. It is one of the top dental clinics in Vashi, Navi Mumbai. Dr. Kartik Poonja, the Head of the Face Essentials Clinic, is one of Vashi's best dental surgeons, Navi Mumbai. His expertise is Oral and Maxillofacial surgeries.
At Face Essentials, we provide various dental services, including dental implants, teeth whitening, root canal treatment, laminate veneers, prosthetic rehabilitation, etc.
We are dedicated to giving high-quality dental care to our patients. Our doctors use the most advanced instruments and tools for all types of dental treatments.
At Face Essentials, we have a team of highly trained and accredited doctors committed to achieving the desired results. We offer 24x7 customer care service to help our clients with pre and post-procedure queries.
One should frequently visit the dentist to maintain good oral health and keep any dental issues in check. So, contact our dental expert today to book your professional teeth cleaning appointment.